By: Abdullah Kamran – 10 Best Small Business Ideas to Start in (2023)
The author is CEO at Abdcorp.co and also works at Fiverr and Upwork.
Starting a small business can be a daunting task. There are so many things to consider, from finding the right idea to getting the necessary funding.
But don't let that stop you! There are plenty of great small business ideas out there, and with the right planning and execution, you can be successful.
To help you get started, I've compiled a list of 10 great small business ideas for 2023. These businesses are all relatively easy to start and have the potential for substantial growth in the next few years.
Online retailing
Online retail is one of the biggest small business ideas right now, and for a good reason. It's a great way to offer your products or services directly to customers without dealing with all the overhead costs associated with physical stores.
Online retailing can be as simple as selling items from your own website, or you could build an e-commerce store that sells merchandise through Internet orders. You could also create an app that sells products directly to customers through downloads and in-app purchases.
E-commerce platform building and management
If you don't want to get your hands dirty with the nitty-gritty of actually selling merchandise, there are other ways to make money from an online business. One way is to build a platform for others to sell their products on and then manage it for them. You can find plenty of businesses that do this, but they all need a talented technical team to build and maintain their systems. That's where you come in! With your skills, you could build a platform for other businesses and manage it for them. You would take care of the back-end work, so all they have to do is focus on selling their products.
Online customer service
Another great small business idea that doesn't require you to make or sell anything is online customer service. There are plenty of companies out there that offer customer support for their products and services, but not all of them are great at it. You could start your own customer support business and provide assistance for a wide range of companies. This is a good idea because you won't have to worry about getting the right product or learning how to use it. All you need to do is help customers with whatever they need.
Freelance writing
If you're a good writer, then freelance writing can be a great small business idea for 2023. There are plenty of websites that offer freelance writing jobs, but not all of them pay well or have great content. If you're willing to take on the job and write articles for them, then it will be a win-win situation. You'll get paid for your work, and the website will have fresh new content every time they need it.
Online tutoring
Another idea that's similar to online tutoring is online tutoring. This can be just as beneficial to kids and adults alike, who can use the service to learn new things or brush up on old ones. You'll have to create a curriculum for your tutoring business, but that's not very difficult. Then all you need to do is find students and get started!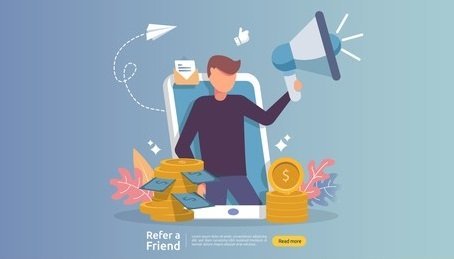 Affiliate marketing
Affiliate marketing is another online business idea that doesn't require you to make or sell anything. All you need to do is find products and services that people want and then get paid for referring them to the company. You'll get a commission from whatever they purchase, so it's a win-win for both parties involved.
Online job board building and management
If you're looking for an enterprise that can last for years and grow considerably over time, then online job boards are definitely the way to go. These sites provide a service for employers and potential employees alike, making it easy for them to find each other. It takes time to build up a good amount of job listings, but once you have them, it's smooth sailing from there.
Online auctioning
If you want to get into the online selling game, then auctioning is another great small business idea for 2023. You'll need a good amount of capital to start this type of business, as well as the right tools and resources. But if you're willing to invest, then you'll be able to build up your profits quickly.
E-commerce software building and management
If you're going to be running an online business, then you need good software that can help manage it. You'll also want a system for tracking sales, recording customer information, and more. Building this kind of software is no small feat, so if you have the skills, then why not offer your services? You could build or manage e-commerce platforms for companies, as well as provide other services like payment processing and customer service.
Wholesale E-commerce
Finally, one last idea that can help you get your feet wet in the online retailing world is wholesale. This can be a great way to get products at a lower price and sell them on your own website or through other channels like Amazon or eBay. You'll need to find a good supplier for your goods, but if you do it right, then you can make some serious profits from this type of business.
The best part about all these ideas is that they don't require much capital or technical knowledge. If you have a good idea, then the next step is to start marketing it! You can do this with a website and some basic business skills. Once you've gotten your small business up and running, make sure that you have a plan for growth. Take a look at how much money you'll need, along with an estimated timeline of when you should see profits. If you don't have enough capital or resources to reach these goals, then consider finding someone who can help you out.
Remember that starting a small business isn't easy, but it can be very rewarding if done right. The ideas above are just a few of the many ways that you can start your own company and succeed.
If you have any questions about the ideas above or think that there is a better one out there, please feel free to leave them in the comments section below!
Read more: https://republicpolicy.com/why-a-website-is-a-must-have-essential-for-your-offline-or-online-business-in-2023/