On Thursday, WhatsApp, owned by Meta, revealed that users can now link the app on up to four devices, even if their phones lose their battery charge.
In a tweet, the popular messaging app declared: "No charger, no problem." It went on to say that users can now link WhatsApp on up to four devices, ensuring that their conversations remain synchronized, encrypted, and uninterrupted even when their phones go offline.
Additionally, WhatsApp has introduced an all-new app for Windows, making it even simpler for users to link their devices. With faster loading times and a user-friendly interface, switching between devices is seamless and effortless.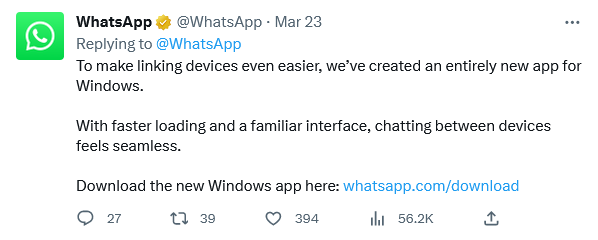 Read more: